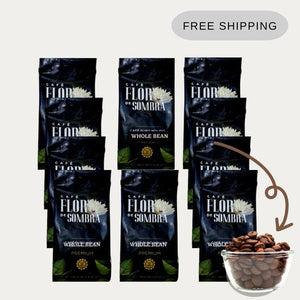 Elaborated for
Café Flor De Sombra LLC
, with Puerto Rico Arabica coffee and import Arabica coffee beans. The process begins with the selection of high quality Arabica beans. The coffee beans are sorted and graded based on size and weight. Only the finest beans are selected. 
The roasting, Medium, is made carefully. This allow to produce a coffee without errors. With excellent quality and maximum expression of aroma and flavor.
The packaging has a degassing valve, so that once it's processed and packed, the coffee retain its freshness for a longtime.